About Brett J. Wasserman, Partner
Prior to becoming a dedicated business lawyer, I was a small business owner and I found myself helplessly trying to navigate and understand legal issues well beyond my comprehension. I decided this wasn't working and I went into law.
I took a job in the legal industry and enrolled in law school at night. I know firsthand how overwhelming and confusing the legal system can be, and how it can be abused. Now as a partner at Marc A. Bronstein A Professional Law Corporation, I use my own experiences to help other small businesses avoid and/or navigate their legal matters in Los Angeles County.
A Proactive Approach to Business Law
While there are all kinds of business lawyers out there, Marc and I choose to take a proactive approach to solving the legal issues that affect growing companies. From aspiring entrepreneurs to successful small business owners, we serve a variety of clients, always aiming to prevent legal complications before they even arise.
We help local business owners choose the right entity type, minimize tax burdens, make smart real estate decisions and even protect their companies for generations to come by setting up well-rounded business succession plans and estate plans.
Having been on the receiving end of a lawsuit prior to becoming a lawyer, I know firsthand how scary it can be. That's why I make sure my clients know I'm just a phone call, email or text message away.
Estate Planning & Tax Planning Services
Of course, business owners aren't the only people we work with, and one of my favorite things about working with Marc is our shared passion for getting to know our clients. We genuinely enjoy forming relationships with them and being available whenever they need our guidance. In fact, many of the clients we have today are the children of some of Marc's earliest clients. If that doesn't tell you what kind of law firm we run, nothing can.
Whether you need help forming a business, preventing business or tax-related issues, setting up an estate plan, or administering the estate of a loved one, we're up for the challenge as your trusted business lawyer. These tasks aren't always easy but rest assured — you don't have to face them alone.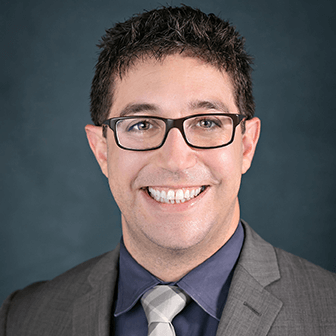 Education
Loyola Law School, Master of Laws, Taxation, Candidate 2021
Loyola Law School, Juris Doctorate, 2016
University of Arizona, Bachelor of Science, Psychology, 2007
Bar Admissions
State Bar of California, 2017
Court Admissions
U.S. District Court for the Central District of California
Contact Our Firm Today
Business lawyer Brett J. Wasserman has experience in a variety of business legal matters and is ready to assist you. Give us a call at (310) 450-7361 or fill out the contact form and Brett will respond promptly.